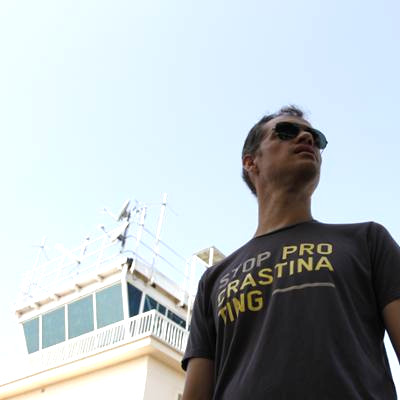 I am a research scientist, passionate about aviation, maps and data.
My research interests include Data Science, Machine Learning and Decision Science applied to aviation, with a particular focus on optimisation, anomaly and pattern detection. Applications range from air traffic management, operations, predictive maintenance, safety analyses and risk assessment.
Outside office hours, I love to learn new things, especially when it comes to:
languages, culture, and word games;
music and independent cinema;
trail running, meditation and yoga;
radio waves and broadcasting;
Highlights
2022 Program Committee Member for the 10th OpenSky Symposium
2022Technical Committee Member for the 1st International Conference for CBM in Aerospace
2021 I participated in the #30DayMapChallenge
2021 Book! 🇫🇷 Programmation Python avancée with Dunod Editions
Pathologies
I appreciate a good cup of tea and/or coffee.
My preference goes for siphon coffee brewer and AeroPress.
I enjoy working with vim or VS Code, git, Python, Observable, and OCaml.
I am (now less of) a compulsive language learner
I should be able to get into trouble in 🇪🇸 🇮🇹 🇳🇱 🇵🇹 🇸🇪 🇹🇼 🇭🇰
I can get myself out of trouble in 🇫🇷 🇬🇧 🇩🇪 🇯🇵
I have some obsessional disorder with maps.
I collect translations of Le Petit Prince.
There is some history between me and planes.
Location